Her cutie mark is a ...

Sweetsong appears to be designed after
G3 Sweetsong who has similar attributes.
Sweetsong
2012 - Glimmer Wings Set
ITEM #: A1033 Orig. Retail: $


Glimmer Wings Sweetsong was released with Fluttershy as part of the Crystal Empire promotion.
Target Exclusive.
Product Information
Whats more exciting than 2 pony friends 2 pony friends that sparkle! And it only gets better when one of them also has wings that really move! Your SWEET SONG figure is a beautiful pony friend and her sparkly, brightly colored wings will make your collection seem magical! Your cheerful, adorable FLUTTERSHY figures sparkly pink mane and tail are beautiful too. Comb their manes and tails so they can look their very best for their adventures with you!
2 stylish pony figures! One pony figure has wings! Comes with comb. Comb their sparkly manes and tails!
Includes 2 pony figures and comb.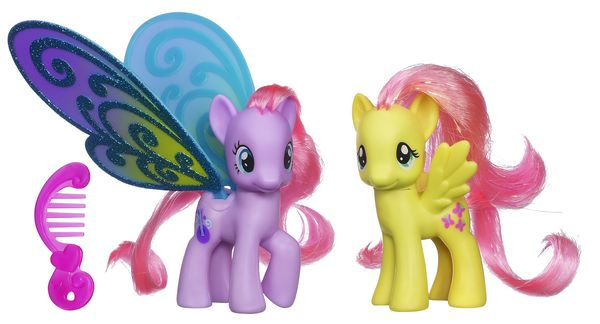 DISCLAIMER: This website is for informational purposes only and is intended to assist the Pony Collecting Community. Some images on this site are property of Hasbro and have been borrowed for non-profit use. Other images have been donated by various contributors. Please do not use them without permission. This site is not affiliated with Hasbro, Inc. My Little Pony, its characters, names, and their distinctive likenesses are trademarks of Hasbro, Inc. All Rights Reserved Worldwide.