2011 - Single with Animal Friend
ITEM #: 33856 Orig. Retail: $ 4.99


Plumsweet was released in 2011 as a single in Wave 4 of the Playful Ponies assortment. She came with a hamster animal friend.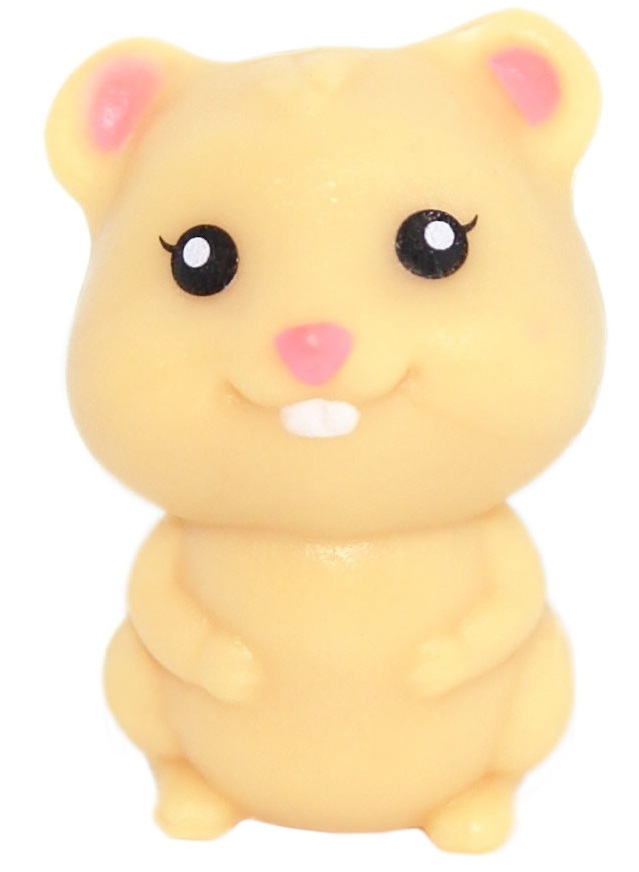 Her cutie mark is almost identical to another G4 pony named Fizzy Pop that was released as a mini pony.
Product Information
PLUMSWEET always has something nice to say! Her friends come to her whenever they need cheering up!
Your pony friend PLUMSWEET can't wait for you to hitch up her wagon and decide what fun adventures to have today! Comb her beautiful hair and put her hamster friend in the wagon, and set out on a grand journey to wherever you want! The day is always better with your best pony friend at your side!
Pony figure comes with comb, hamster and wagon.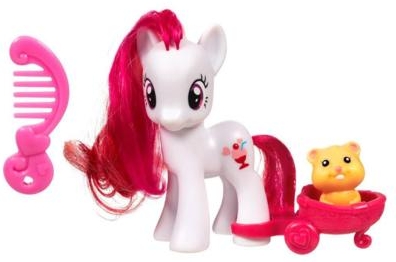 Packaging Variations
She sometimes came with a bonus DVD.