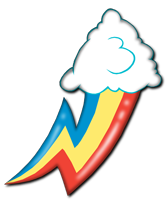 G4 - Prototypes
Many G4 prototypes have been found on Taobao.com. Some of these ponies may be made into actual released ponies at some point and some will remain prototypes. Below are ponies that have been found but have not yet been shown packaged for general release or they have been released but have different characteristics such as hair color, symbol side, etc.
Mini Size
Baby Size
Regular Size (8cm/3.5in tall)

"Fashion Style" Large Size (14cm/6in tall)

Special Ponies - varying sizes
DISCLAIMER: This website is for informational purposes only and is intended to assist the Pony Collecting Community. Some images on this site are property of Hasbro and have been borrowed for non-profit use. Other images have been donated by various contributors. Please do not use them without permission. This site is not affiliated with Hasbro, Inc. My Little Pony, its characters, names, and their distinctive likenesses are trademarks of Hasbro, Inc. All Rights Reserved Worldwide.